Media
Please note that the copyright remains the property of Norautron for all the content available on the page.
Norautron Corporate Visual Identity
Norautron has its own brand guideline that can be requested when contacting the marketing department.
Providing our own Corporate Visual Identity to define the core visual branding elements that make up our branding communication system.

It is important that these guidelines are followed to obtain a consistent corporate visual identity. Deviations from these guidelines will dilute the Norautron brand. Our corporate visual identity needs to reflect the industry we are in, the services we deliver and our desired image.
Are you in need of any images, please reach out to our Marketing department with your request.
LOGO
---
Our logo consists of a symbol and the English word "Norautron", which brings powerful visual impulse and the sense of modernity for its concise and vivid image. Good logo visibility must always be first priority. Logo with endorsement is the main rule on all elements.
All use of the Norautron Logo must be approved by Marketing at Norautron.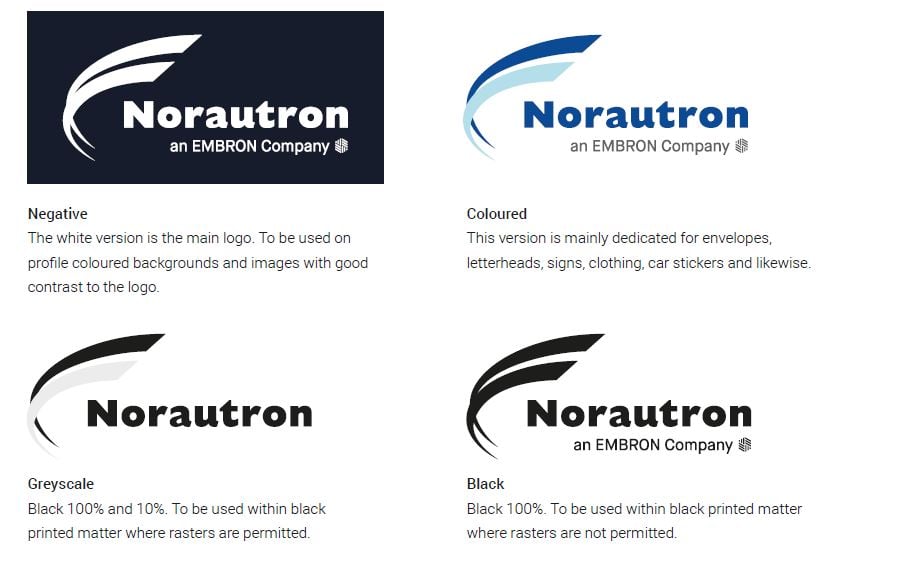 Download logos all formats
(EPS files)
Media requests
If you have any additional media request, please fill in the form and we will get back to you as soon as possible.


Best regards from the Norautron Team