Your preferred partner for
NPI & Prototyping
Norautron has extensive experience in supporting worldwide customers going from prototyping to serial production. With dedicated prototype project managers and production equipment we deliver quality products rapidly and create the necessary production documentation for when the product is ready to ramp-up.
Making the difference
Norautron understands the important role that NPI (New Product Introduction) play in optimizing new products and time to market. With our experience, we can make the difference by helping customers launch complex products, and can provide substantial engineering analysis, technology and manufacturing optimization to achieve the customers goals.
We provide our own NPI team with extensive experience within documentation, design, quick turn prototyping, product verification, and transfer to series production.
Our expertise
Dedicated project managers
Highly skilled NPI technicians
Experienced process engineers
Dedicated SMD-line and operators for prototypes only
Quick response and delivery services
Standard – risk on running analysis (FMEA)
Preliminary test capabilities
Design for manufacturing analysis (DFM)
Design for testability analysis (DFT)
Extensive prototype report services, including total cost analysis.
Rapid 3D print services (SLA, ABS)
First cut electromechanical assembly
High level and complex box build
In house NPI facility complying with all preferred IPC industrial standards
Sheet metal design
Simple PCB layout design
Whether you are in the design stage looking for advice, ready to prototype or need test development, Norautron is your partner.
Rapid prototyping
Prototypes delivered at a fast pace and ready for full scale production!
A key advantage when selecting Norautron is our dedication to personal project management and rapid prototype small series production. We have dedicated equipment and highly skilled personell to ensure customers get fast verification and get ready to ramp up.
When is it right to involve Norautron?
Are you developing a new product?
Even if your product or PCBA design is not ready, you can save a lot of cost and time to market by involving Norautron early.
Already have a functional prototype?
Next step is to industrialize your product
With a working prototype and a proof of concept, you can explore how Norautron can help you ramp-up production, make smart automation solutions at the right time and setup a supply chain that matches your ambitions.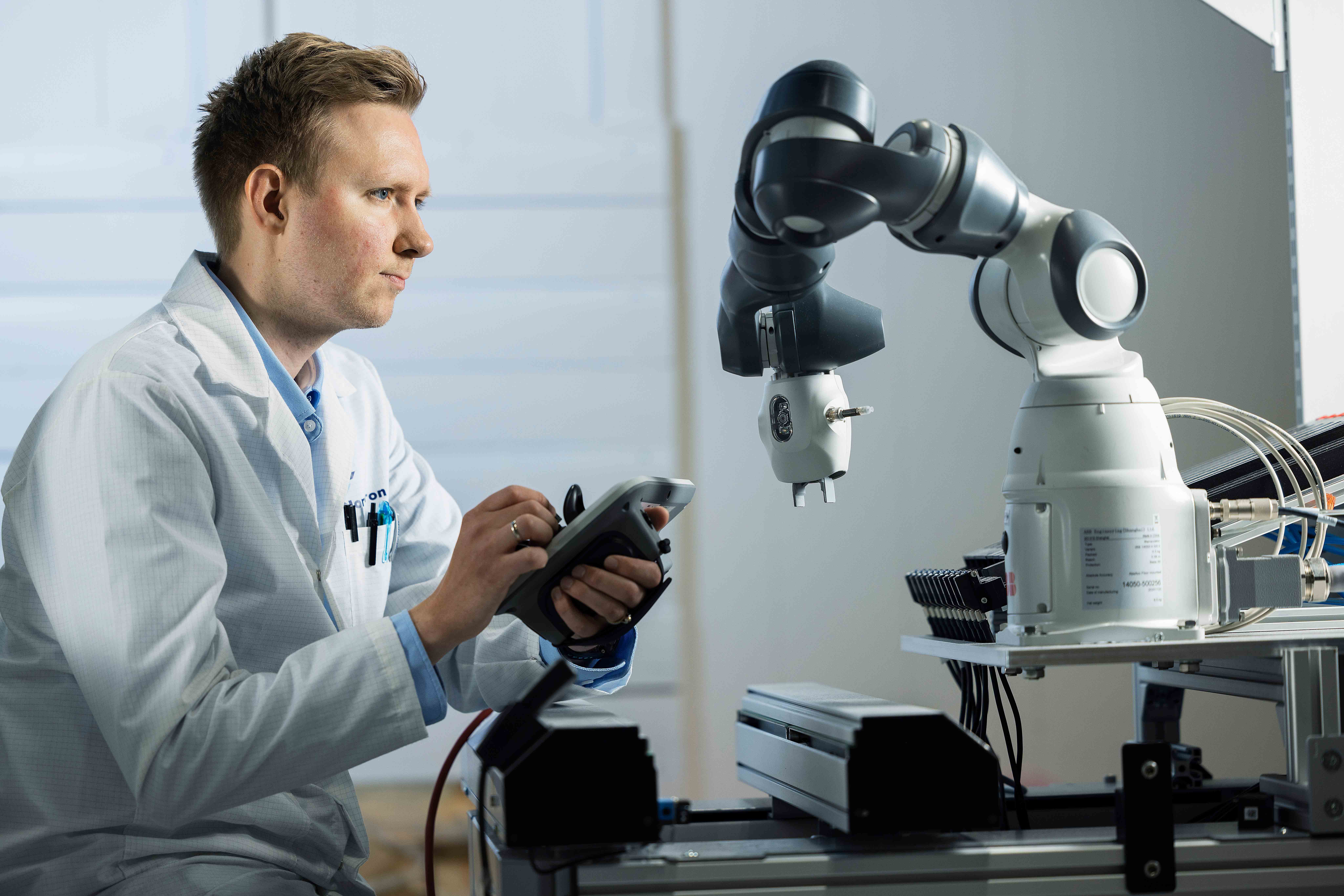 Learn more about Industrialization

Reach out to us today!
If you have any questions about any of our services, please fill in the form and we will contact you as soon as possible.


Best regards from
The Norautron Team!